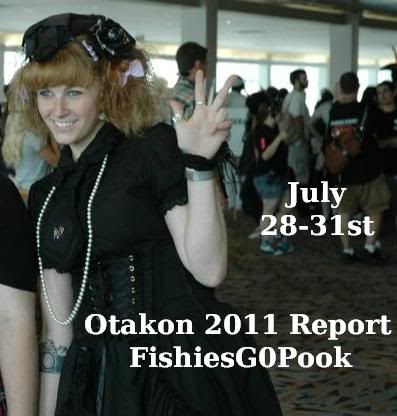 I had a lot of fun at Otakon this year, not the best, but not terrible, I'm just sad that I had to miss so much, I didnt make it to either lolita meet up on Friday, missed the Ultimate Lolita Fashion Show, and missed both the steampunk and lolita panels. I was in the Sixh fashion show, and I did make it to the BtSSB and AatP show, as well as the VK and Harajuku panel. So all was not lost. Here is what I could round up of my outfits... sadly I didn't take strict outfit photos every day like I'd meant to. T_T

Thursday - I changed after I got to the hotel, something simple, punk, and not hot since I knew I'd be hanging out outside and waiting in line to get my con ticket. That's me on the left.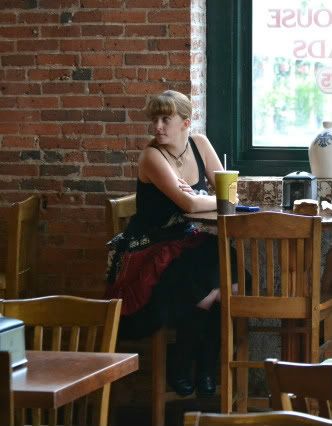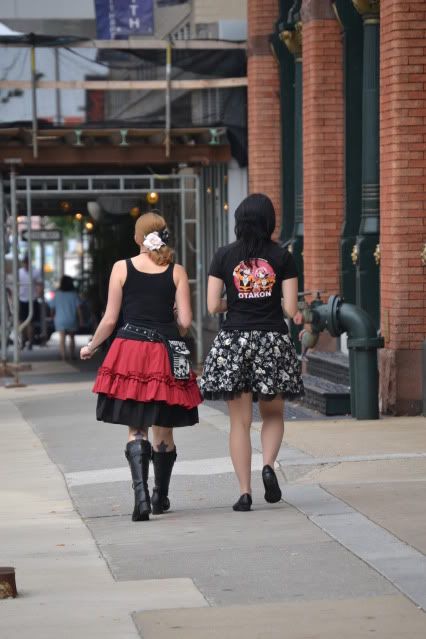 Cutsew - Berserk (Australian Punk Brand)
Accessories/Skirt/Belt/Boots - Offbrand

Friday - I wore my guro outfit and got NO photos. T_T So hopefully if I find any I can post them... BUT I was also in the Sixh fashion show so I'd like to share a photo from that... I had huge Amy Winehouse hair! Haha!



Guro Outfit - Everything offbrand and hand splattered in red fabric paint.
Fashion Show - Everything Sixh. Ibi (except the boots are mine, An-ten-na)

Saturday - Swap Meet! And the Baby The Stars Shine Bright Show. I began with an awesome goth pirate lolita outfit, but after the swap meet couldn't resist and had to try on my new dream dress, a lavender BtSSB Paris Windows JSK. I had fun teasing out my hair all crazy line, and I felt a little deco with all the crap I put in my hair! I loved it. XD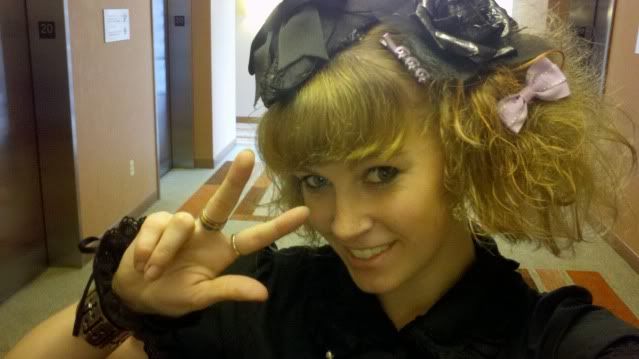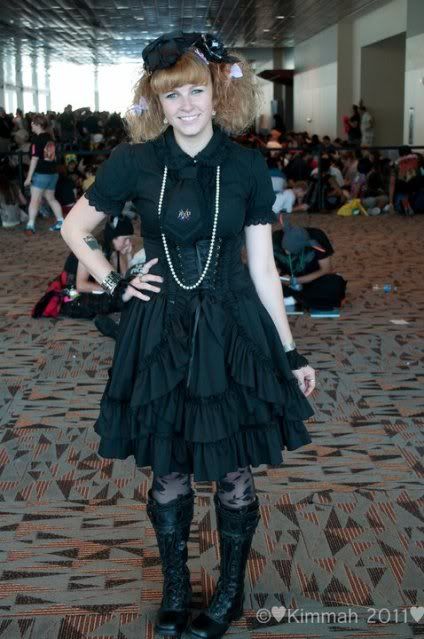 MiniTricorn - Handmade
Accessories - Offbrand
Wrist Cuffs - BtSSB
Neck Tie - AatP
Blouse/Skirt - Bodyline
Boots - An-Ten-Na

My Otakon Swap Meet Treasures - BtSSB Paris Windows JSK, Moitie Coat, Moitie Blouse, Metamorphose JSK, An-ten-Na Platform Shoes


P.S. Someone left these cream lace topped socks on the ledge in front of the window, I'm still trying to find their owner!!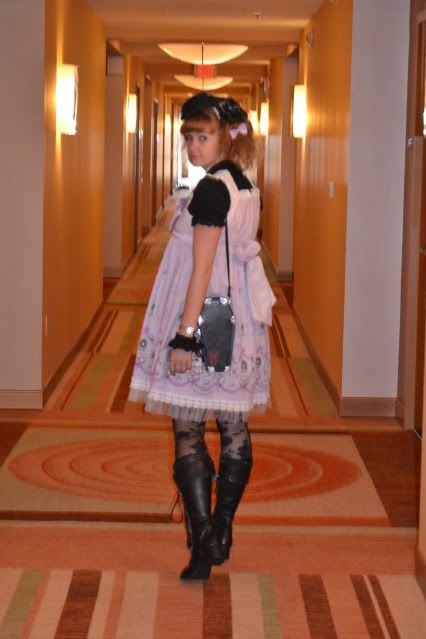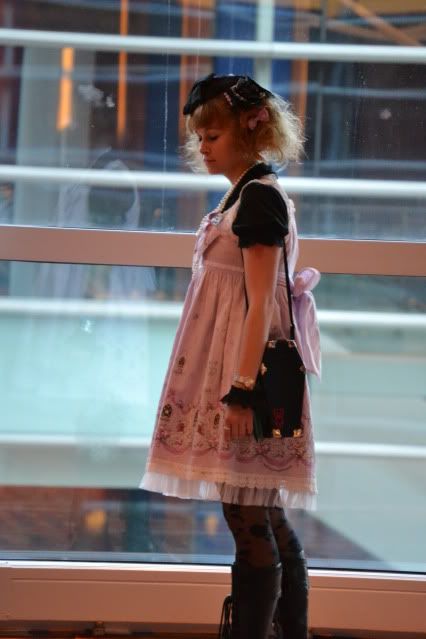 MiniTricorn - Handmade
Accessories - Offbrand
Wrist Cuffs - BtSSB
Blouse - Bodyline
JSK - BtSSB
Boots - An-ten-na

Sunday - I wore a cute gothic outfit, the Meta JSK I'd gotten at the swap meet, to meet up with Ibi at the Sixh booth to get my fashion show swag. I got an awesome H. Naoto shirt, then changed for the ride home, no blouse or socks, waaaay too hot.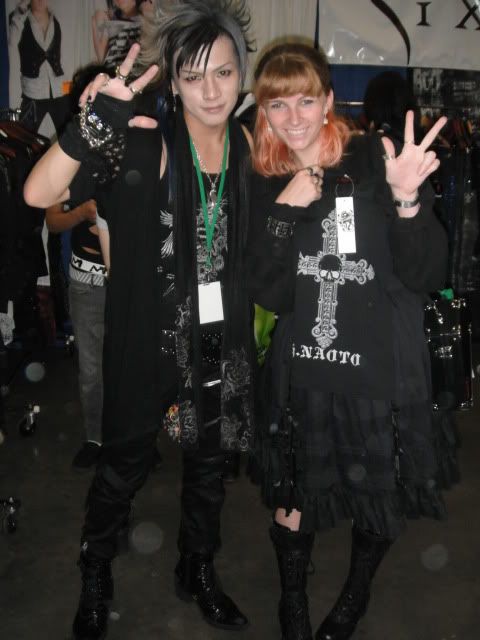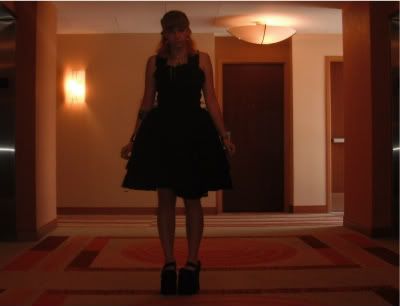 Hairbow - Handmade by Alex
JSK - Metamorphose
Blouse - Offbrand
Shoes - An-ten-na