Feedback - +21 - http://community.livejournal.com/eglfeedback/462345.html

DA RULES!
+ All items are shipped USPS, and I only take Paypal, Paypal fees are included.
+ All prices are in USD and include shipping within the USA with TRACKED SHIPPING.
+ I ship from Maryland. Priority goes to US residence, shipping out of the country is costly, sorry.
+ I reserve the right to refuse a sale to anyone I don't see fit, or to sell to the highest offer.
+ If you feel a price is unreasonable feel free to haggle. I'd prefer a trade, I MIGHT be able to do a partial trade, if I'm really interested.
+ Allergy Alert!! - Though I don't live with them anymore, I did live with a cat and a dog about 4 months ago, and though I've done my best to keep them at bay from my clothing I'm still finding small stray hairs on all my clothes.



TRADES - (Please post your feedback for possible trades!) - Show me what you've got! - I'm looking for gothic, plaid, punk, pirate lolita. Skirts, OPs, JSKs, Shoes, RHS, Boots, Accessories, Jewlery, etc. But I'd be happy to consider almost anything. Brands I prefer are A&tP, Metamorphose, and most of all MOITIE!! My dream prints are Twinkle Journey and Iron Gate. I am also looking for a nice natural blond wig!

All items fit me to my measurements unless stated otherwise. 34-27-37 Shoe size is a US Women's 7.5

ON TO THE SALES!

Angelic Pretty Heart Pocket Apron - $70
I haven't worn this one in a long time, the straps are just wrinkly and need to be ironed.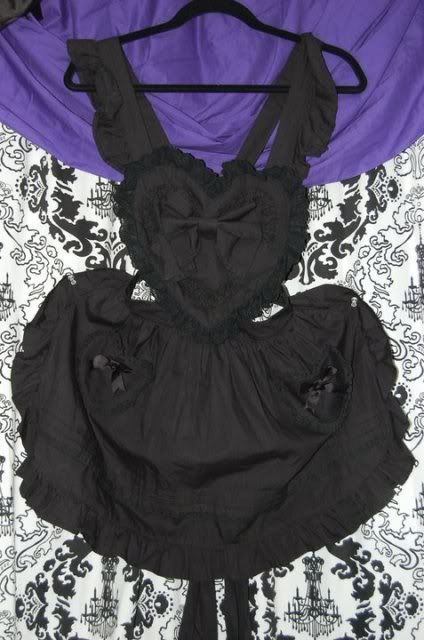 H. Naoto Blood Cardigan - $40
A button popped off this cardigan. off the back bottom, it isn't noticeable, but if I can find the button I will send it to you with the cardigan.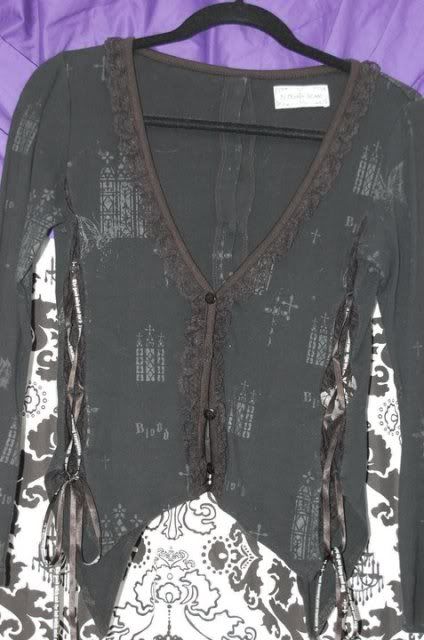 H. Naoto H. Anarchy Cutsew - $50
When I bought this it came as a pair with the Punk Rave Pants. There is damage to the shoulder button, a seamstress should be able to fix it, but I never got around to finding out.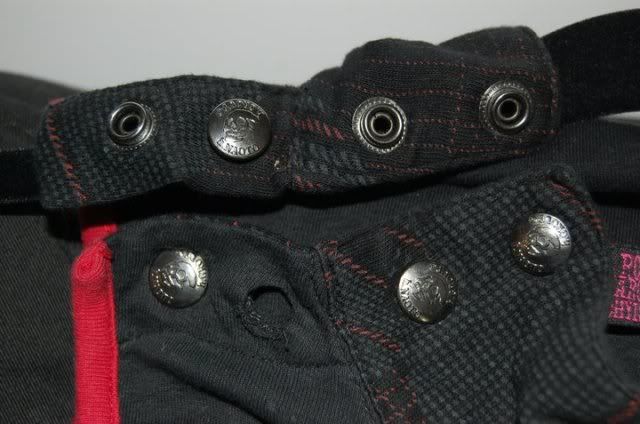 Alice & The Pirates This Is My Blood Skirt - FOR TRADE ONLY (Though I may take a reasonable offer)
The over skirt does not fit me. It was originally a 23inch waist, I moved the button to up it to a 24-25inch waist and its still too tight for me.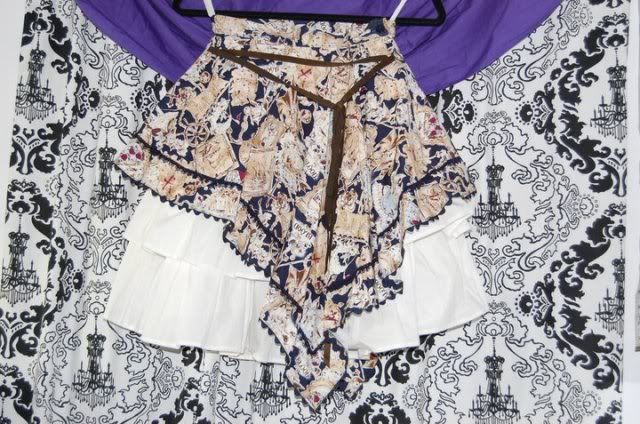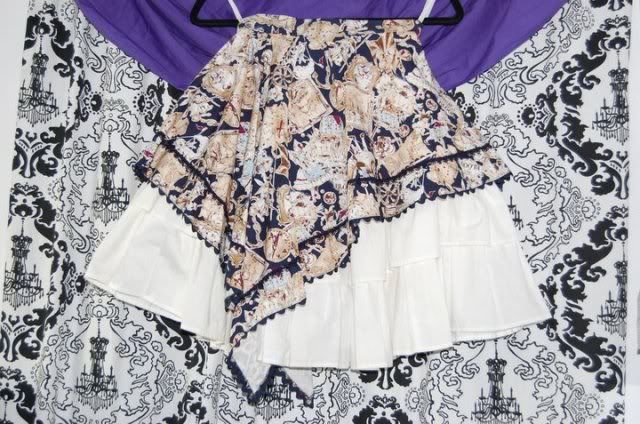 Bodyline Pleated A-line Skirt - $20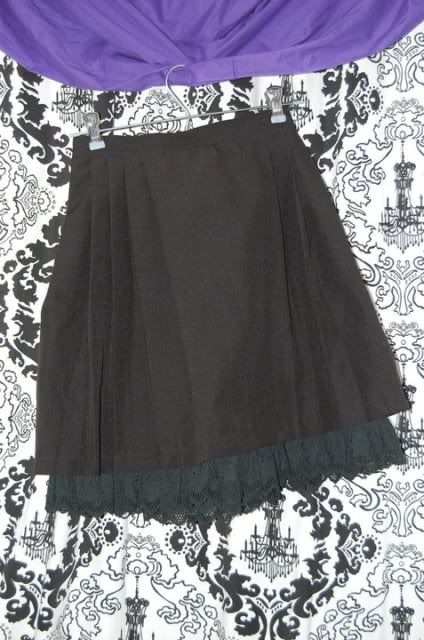 Candy Violet Bolero - $60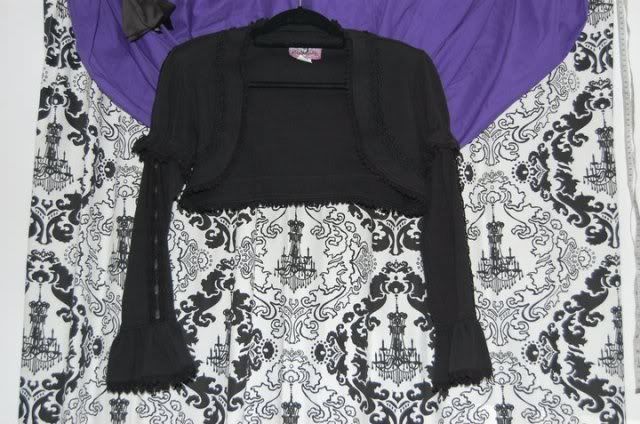 Algonquins Skirt - $45
Small strings at 4 parts of the skirt cinch it up for a very cool look.



Punk Rave Pants - $35
Around a US Woman's size 7. I'd recommend them for someone around 5'5" or taller.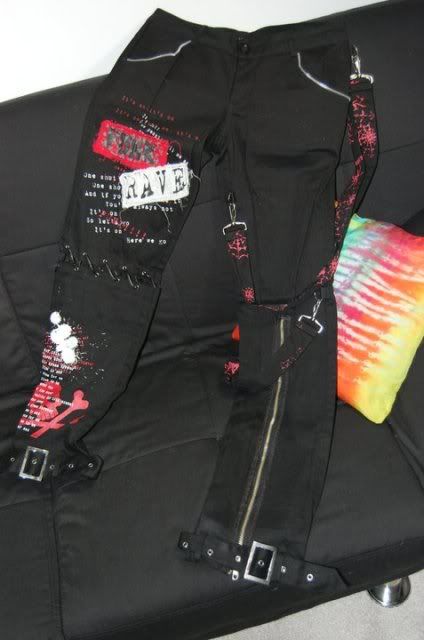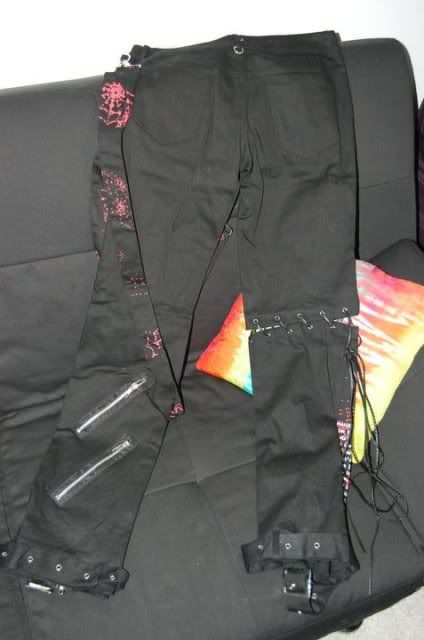 Hello Kitty Kigurumi - PREFER TO TRADE (Another Kigu) - $90
Comes with the matching Hello Kitty pouch. I'd prefer to trade for the black/blue HK Kigu or leopard/cheetah spotted one.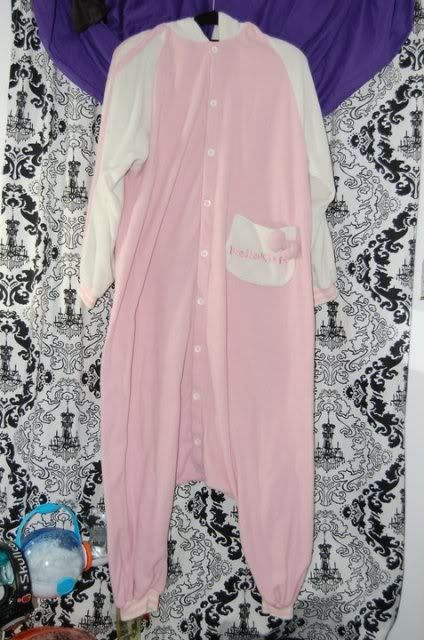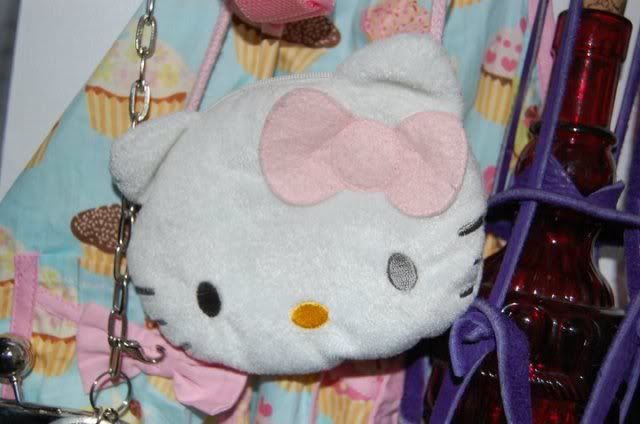 Secret Shop Slingback Shoes - $40
Will be shipped in a Secret Shop Bag and the original box. Only worn once, very light scuffs on the insides and toe.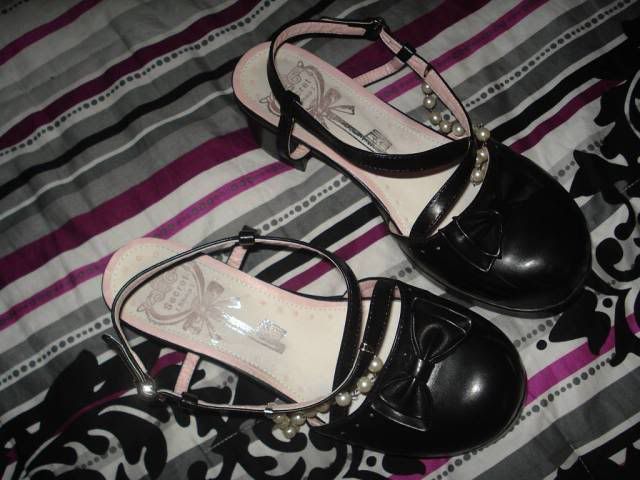 Any questions or need better measurments? Please feel free to ask. ^_^